The Cost of Same-Sex Divorce in NY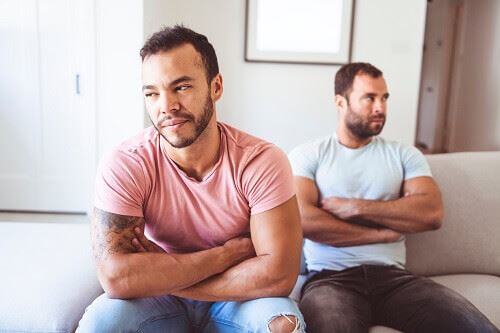 Although most same-sex couples throughout the United States are fighting for the right to marry, others are fighting for the right to divorce. Since most states uphold different laws about the legitimacy of same-sex marriage, it can be difficult for couples to separate if they have relocated to a state that does not recognize the union. Under these circumstances, they would either need to move back to the state in which they were married and establish residency or end the marriage outside of the court system—both of which can lead to unnecessary expenses that a traditional couple would not face. For this reason, there has been growing concern about the inflated costs of same-sex divorce. According to current reports, same-sex divorce may cost as much as $20,000, whereas a traditional divorce may only cost around $10,000. When children are involved, this figure is also significantly increased.
Our very own Andrea Friedman has taken on a case in which her client is fighting to gain custody of a child that she and her former wife have raised together. Since she is not the biological mother of the child—considering the fact that her wife carried the pregnancy to term—it has been difficult for her to argue that she has legal standing in this case. To make matters worse, she will also be subjected to an even more costly process than her opposite-sex counterparts. Although this may not seem fair, New York Attorney Carolyn Satenberg explains that "everything will be murky until case law develops, and the murkier it is, the longer it's going to take to hash out." For this reason, same-sex couples can expect to face a costly divorce if they have made the decision to end their marriage any time soon, despite the fact that the process is really no different than a traditional divorce.
Contact Our Long Island Attorneys Today
Fortunately, there are ways in which you can un-complicate a complicated matter like same-sex divorce when you enlist the help of a Long Island attorney from Friedman & Friedman PLLC, Attorneys at Law. While most firms stray away from cases of this nature, our dedicated legal team is well-versed in all aspects of gay marriage and divorce.
Our firm is committed to shielding our clients from the numerous loopholes that have left them unprotected, so you should not hesitate to find out what we can do for you if you have been faced with a similar situation. All you have to do is contact our firm today at (516) 688-0088 to get started. If you would prefer to reach us online, you can also fill out the case evaluation form that is conveniently located on our website.