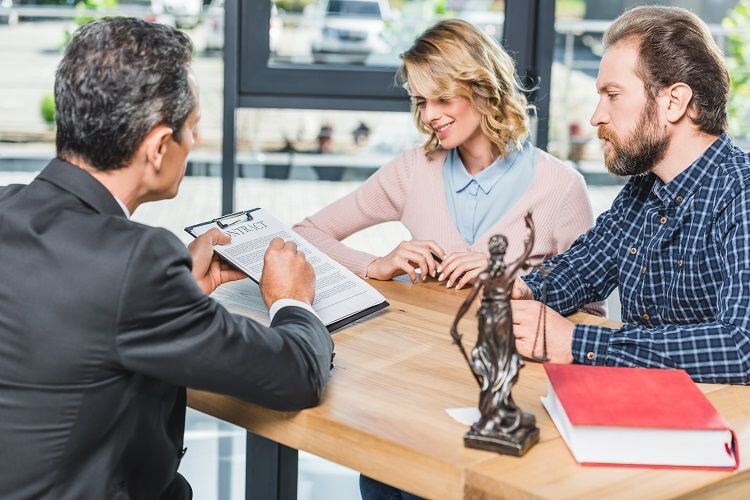 Not all married couples are ready to pull out the plug on their marriage and move forward with a divorce. In such cases, a New York separation agreement might be the better fit, allowing you and your spouse to live separate and apart while potentially trying to repair the marriage.
A separation agreement in NY is something that both you and your spouse would sign without involving the court. Much like a divorce, however, you and your spouse will have to hash out a number of important issues, including child support, child custody, visitation, spousal maintenance, and other key issues.
Legal Separation Before Divorce
For some, a separation agreement is simply a stepping stone toward divorce. If you and your spouse can establish that you lived separate and apart under a written separation agreement and that you have complied with the provisions set forth in the agreement for more than a year, you could obtain a judgment for divorce based on this alone. A New York separation agreement can also be submitted as part of a divorce decree should you or your spouse decide to seek a no-fault divorce.
Generally, separation agreements in NY are considered valid, though you or your spouse might be able to challenge it for certain reasons, such as:
You did not have separate attorneys: No matter how well you and your spouse might get along, it is critical that you always have separate attorneys, especially if you are entering into any kind of agreement. Without separate representation, a court will view your separation agreement with suspect and will examine it closely for unfairness. Ultimately, it might not be enforceable.
Fraud: If either you or your spouse fail to disclose all assets, or if either of you hides assets, the court might not enforce your separation agreement.
Coercion or duress: If it is believed that either you or your spouse exerted pressure to get the other to sign the separation agreement, or not enough time was given for a spouse to make a sound decision, the court might not enforce the separation agreement.
Unfair or inequitable: If it appears that the separation agreement favors one spouse overwhelmingly, leaving the other with nothing, the court might not enforce it on the grounds that it is unconscionable and unenforceable.
Why Choose a Legal Separation Over a Divorce?
Some married couples are not ready to dissolve their marriage yet and have hopes of a future reconciliation. As such, they choose not to end their marriage, but opt for a separation agreement, instead. This allows a spouse to remain covered under the other's health insurance policy since they are still technically married.
If you believe that there is a chance your marriage could still work, then this could be the best option for you, although it is always wisest to consult with an attorney first to review all of your goals, your options, their implications, and what would suit you most.
NY Attorney in Long Island
If you and your spouse are interested in continuing to work on your relationship, but wish to live apart, then a legal separation in New York might be what you need at this time. Review your situation with a skilled family law specialist at Friedman & Friedman PLLC, Attorneys at Law. We are dedicated to representing clients and families in the Long Island area and New York City areas. Call today!
Get the representation you deserve. Contact our firm at (516) 688-0088 to schedule an initial consultation with a knowledgeable member of our legal team.